May 24-30, 2021

Aerosmith
BB&T Center, Sunrise, FL, April 3, 2004
Like just about every other band, Aerosmith has been pushing back concert dates.
Their much-hyped hometown performance at Fenway Park in Boston has been pushed back to this September 14th. They had plans for a European tour, and that's been pushed back to next year.
On this broadcast of Live in Concert, we'll hear a real gem! It's a legendary perfomance, captured live at the BB&T Center in Sunrise, Florida, just outside of Fort Lauderdale. It was April 3, 2003, during their "Honkin' on Bobo" tour.
Don't miss Rock and Roll Hall of Famers, Aerosmith! They're headlining Live in Concert!


This week's setlist: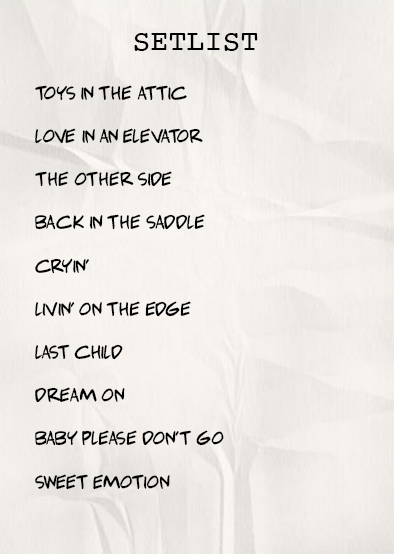 We'll also hear classic live sets by:


Van Halen
Recorded live in Fresno, CA, on 5/15/1992

Warrant
Recorded live in Detroit, MI, on 11/23/1996
Nirvana
Recorded live in Seattle, WA, on 12/13/1993