January 17-23, 2022

Bon Jovi
Madison Square Garden, New York, NY, July 15, 2008
It's been pretty quiet lately on the Bon Jovi front. Like most other bands, Jon and the guys are grappling with the pandemic, trying to stay healthy, and unable to make any concrete plans.
Back in 2008, Bon Jovi's "Lost Highway" tour lasted 9 months, traveled to 4 different continents, and the guys played 99 amazing concerts.
On this broadcast of Live in Concert, we 'll listen to a legendary performance from that tour. It was recorded live at Madison Square Garden in New York City, on July 15th, 2008.
Don't miss Bon Jovi- they're headlining the next Live in Concert!

This week's setlist: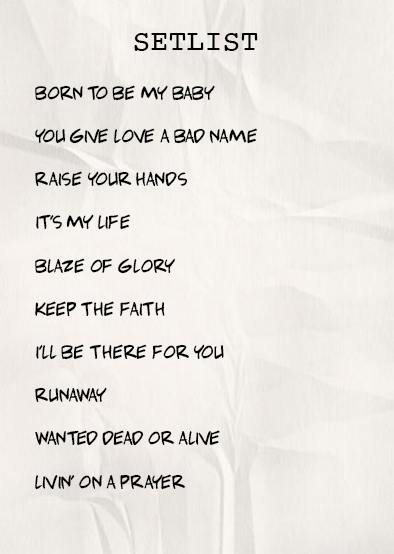 We'll also hear classic live sets by:


R.E.M.
Recorded live in Dublin, Ireland, on 2/27/2005

Bachman & Turner
Recorded live in New York, NY, on 11/16/2010

Tom Petty & The Heartbreakers
Recorded live in Los Angeles, CA, on 6/30/1981