January 31 - February 6, 2022

Def Leppard
The Forum, Inglewood, CA, September 11, 1983
The "Stadium Tour" they're embarking on with Motley Crue, Poison, and Joan Jett, will finally kick off in Atlanta, on June 16th. It's been delayed because of Covid, and everyone, including the bands, are anxious to get started! Click here for more details, and to buy tickets!
Back in the early 80's, Def Leppard spent most of their time opening up for bands like AC/DC, Ozzy, and Blackfoot. That all changed after they released the grounbdbreaking album, "Pyromania." Def Leppard started dominating radio and MTV, and soon became a hosuehold name.
On this broadcast of Live in Concert, we're taking you back to the "Pyromania" tour. It was 1983, an exciting time, for sure. Def Leppard was headlining arenas and the sky was the limit for them! We'll listen to a legendary performance captured live at The Forum in Los Angeles, on September 11, 1983.
Don't miss a young and ambitious Def Leppard- they're headlining Live in Concert!


This week's setlist: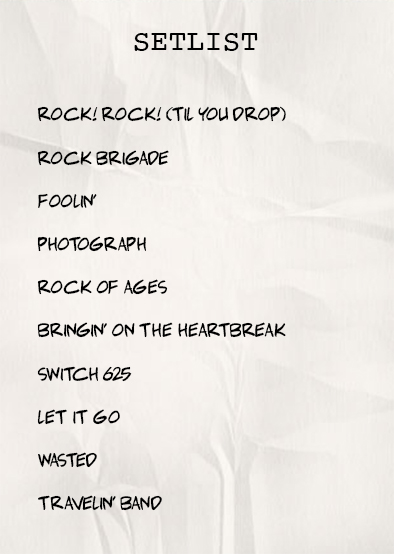 We'll also hear classic live sets by:


AC/DC
Recorded live in Paris, France, on 12/9/1979

Head East
Recorded live in Denver, CO, on 1/17/1980
The Scorpions
Recorded live in Saarbrucken, Germany, April 15, 2011