February 21-27,2022

U2
Accorhotels Arena, Paris, France, December 7, 2015
On this broadcast of Live in Concert, we're going back to U2's 2015 "Innocence + Experience" tour, and we'll listen to a signature moment in their history- the rescheduled Paris concert.
Many consider this to be the most important performance in U2's career. After the devastating terrorist attacks in Paris, France in November of 2015, U2 had to postpone their concert scheduled for the following day. The band not only came back to play as promised, they put on an emotionally charged performance that helped the city heal.
The rescheduled concert was captured live at the Accorhotels Arena in Paris on December 7th, 2015.
Don't miss this significant milestone in U2's career- they're headlining Live in Concert!


This week's setlist: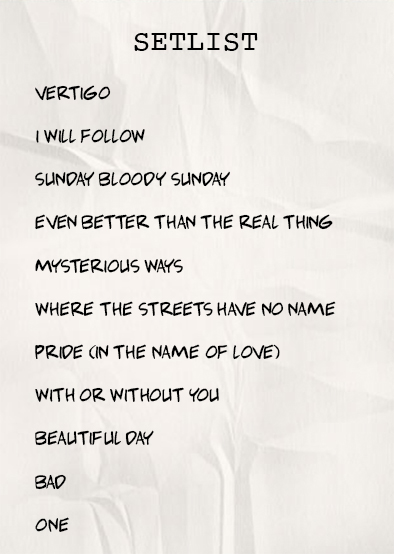 We'll also hear classic live sets by:


Cheap Trick
Recorded live in Chicago, IL, on 5/3/1998

Donnie Iris
Recorded live in Cuyahoga Falls, OH, on 8/23/1981
Aerosmith
Recorded live in Nuremberg, Germany, on 5/18/1997