March 21-27, 2022

Bruce Springsteen & The E Street Band
Madison Square Garden, New York, NY, May 23, 1988
After the insane success of the "Born in the USA" tour, Bruce Springsteen knew it was going to be nearly impossible to match it. So he didn't even try.
Instead, for the "Tunnel of Love Express" tour, they scaled it back. They played fewer cities, included deeper tracks in the setlist, and there was minimal stage design. But the one thing that could never change was the absurd amount of energy coming from the stage!
On this broadcast of Live in Concert, you'll be amazed when you hear their performance at Madison Square Garden in New York City! It was captured live on May 23, 1988.
Don't miss Bruce Springsteen and the E Street Band- they're headlining the next Live in Concert!

This week's setlist: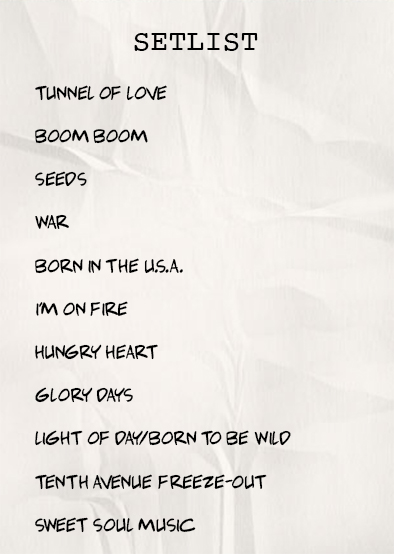 We'll also hear classic live sets by:


Joe Walsh
Recorded live in Dallas, TX, on 11/25/1982

The Clash
Recorded live in Flushing, NY, on 10/12/1982
The Rolling Stones
Recorded live in Landover, MD, on 12/8/1981