June 6-12, 2022

Pearl Jam
"Sea Hear Now" Festival, Asbury Park, New Jersey, September 18, 2021
Combining live music, art, ocean sustainability, and the east coast surf culture, the "Sea Hear Now" Festival kicked off in 2018 and was named the best new festival.
Since 2018, the festival has grown even bigger. After having to cancel the 2020 festival because of Covid, organizers hailed its return with the 3rd annual festival, featuring the headliner Pearl Jam!
On September 18, 2021, Pearl Jam took the stage adjacent to the world-famous Asbury Park Boardwalk, and put on this legendary performance. They filled their setlist with a mixture of classic anthems, fan favorites, and a few surprises!
Don't miss this amazing night with Pearl Jam- they're headlining Live in Concert!


This week's setlist: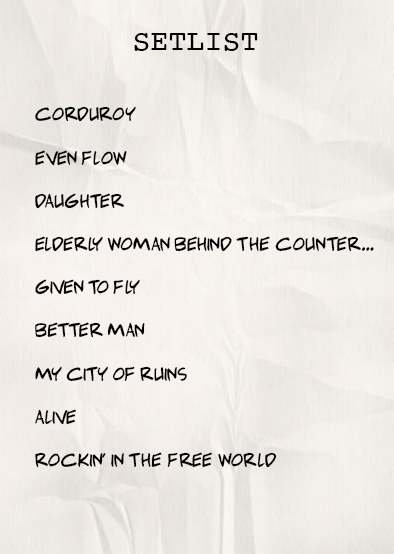 We'll also hear classic live sets by:


Led Zeppelin
Recorded live in London, England, on 5/25/1975

Alice Cooper
Recorded live in Montreux, Switzerland, on 7/12/2005
Metallica
Recorded live in Daytona Beach, FL, on 11/14/2021